ITW Foils Receives Eagle Systems Cold Foil Certification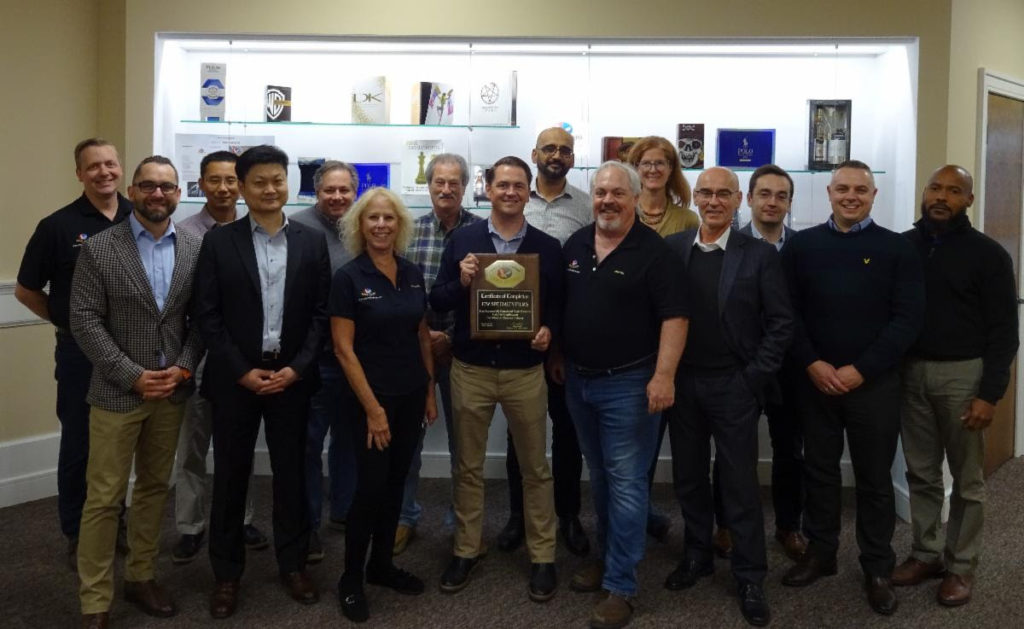 Mike King, President/CEO & Ellen Manning SVP Sales and Marketing of Eagle Systems Congratulates the team from ITW Foils
Proudly displaying their "Eagle Cold Foil Certification" plaque is Charlie Beecher, North American Sales Director.
ITW Specialty Films
"Mike, I can't thank you, Ellen and your team enough for having us in. It was very educational and exciting for the ITW Global team,"
stated Charlie.
Over the past couple of years we have promoted education of our clients in cold foil through our Eagle Cold Foil Certification (ECFC) course. It is in the pursuit to make sure we deliver on the mission of Eagle Systems-to drive more business opportunity and profit for our clients. We realize that it is just as important to educate those that provide the foils and adhesives as well to to make this a cohesive and easy process.
Please visit our website to read about those that have already earned their Certification.
Watch for our press release…….
Do you want to open more doors to expand your business? If the answer is yes, contact us and let us show you possibilities…….
www.thefoilexperts.com
emanning@thefoilexperts.com
732-226-2111 ext. 117