St. Croix Falls, WI, May 21, 2019 – With a focus to produce a variety of high-quality work delivered to customers quickly, SunDance recently added a second Kluge EHD Automatic Platen Press with Adjustable Impression.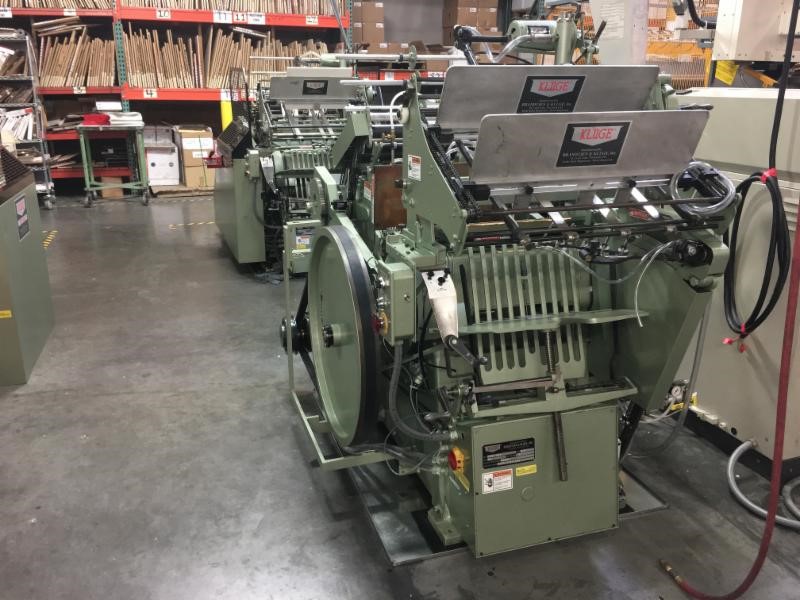 Produce Work Faster with Kluge's TRU-TON™ Adjustable Impression System
SunDance's newly installed press was remanufactured at the Kluge facility in St. Croix Falls, WI, and features speeds up to 3,300 impressions per hour while accommodating sheets up to 17″x24.75″ with up to 40 square inches of die area. Making this press stand out even more is its upgrade with Kluge's TRU-TON™ Adjustable Impression System, an optional feature that allows the impression to be infinitely adjusted with the simple turn of a handle, resulting in decreased production time and costs.
Often called "the workhorse of the industry" and known for its rugged durability, Kluge's EHD platen press continues to evolve to meet the changing demands of the print finishing industry. One such demand is for customers to have products in their hands faster. After upgrading their Kluge in 2017 to the EHD with Adjustable Impression, Sundance saw their make-ready times go down by an average of 30 minutes allowing them to produce more work per shift and deliver faster turnaround times to their clients. This was a result of the Adjustable Impression, which allows them to make minor adjustments on the fly, without stopping production. This further added to their exceptional customer service while decreasing costs, making it an easy decision for SunDance to add a second Kluge press with Adjustable Impression.
Kluge EHD Most Versatile Press on the Market
Being a print company that provides many different services, it was also important to Sundance to add a press that can perform many functions, and Kluge's EHD platen press can handle a large variety of projects. Applications easily ran on the press are greeting cards, folding cartons, holograms and security, labels, business cards, announcements and so much more!
SunDance will use their new machine for foil stamping, die-cutting, embossing and debossing as well as perforating and scoring. "Kluge is the most versatile small die cutter/foil stamper on the market today," said JohnHenry Ruggieri, SunDance President. "It's easy to see why most finishing shops have at least one Kluge. The versatility and ease of use makes it a true work horse."
SunDance Profile
SunDance, located in Orlando, FL, is an innovative marketing, mail, design and print company focused on delivering quality, cost-effective and timely solutions with exceptional customer service. Their state-of-the-art Central Florida facility boasts a distinctive assortment of expertly curated equipment to provide their clients with the technological advantages they need to succeed. Learn more at www.sundanceusa.com.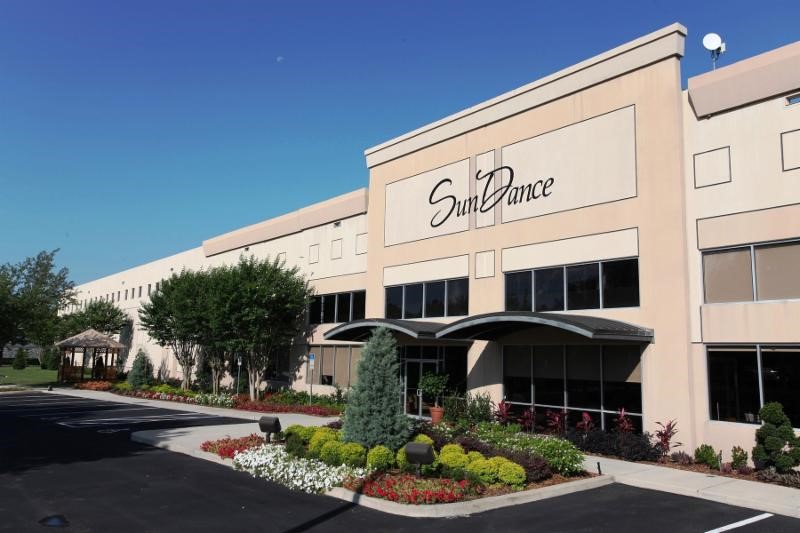 Brandtjen & Kluge, LLC Profile
Adding value since 1919, Brandtjen & Kluge is a manufacturer of specialty print finishing and converting equipment. For 100 years the brand name "Kluge" has represented innovation, technical leadership, productivity and rugged durability to companies worldwide.
Headquartered in St. Croix Falls, Wisconsin, USA, Brandtjen & Kluge designs and builds equipment in a vertically integrated manufacturing facility that includes full part production through final assembly. Kluge products are marketed worldwide through a network of direct sales representatives and industry-qualified distributors. For more information visit www.kluge.biz.