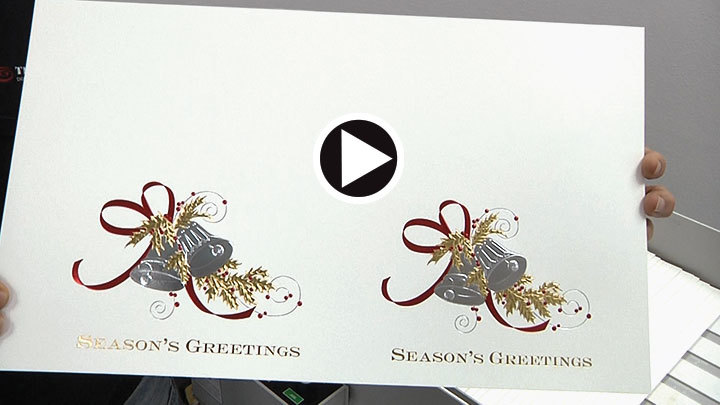 Foil Embossing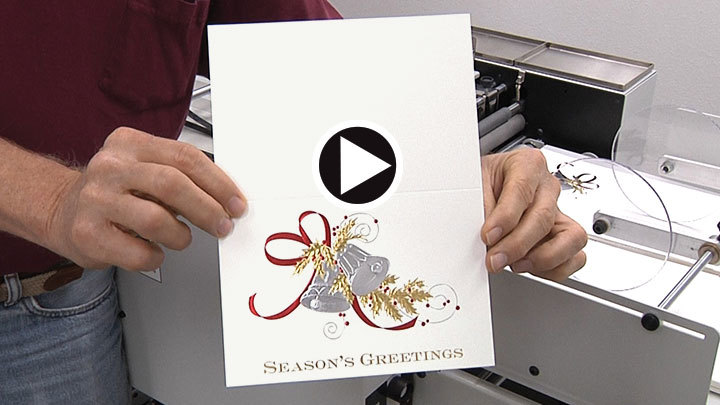 Die Cutting, Scoring & Inline Waste Stripping
Whether you are wanting to print Christmas Cards or Greeting Cards Foil Embossing is a most effective way of creating high quality cards.

Foil Embossing can be produced at speeds up to 5,500 impressions per hour using standard single and multi-level embossing dies and counters.
Standard height dies can be mounted on a "honeycomb" style chase using toggles.
Using a chase with a tapped hole pattern, standard height dies can be mounted using Bunter Posts or by screwing the die directly to the chase, after the dies have been drilled and countersunk.

Die cutting dies can include scoring, perforating (including micro perforating) and hole punching.

The Elite, Excel and Ultra waste stripping attachments use fixed and programmable stripper fingers to eject waste material into a collection box while finished products are directed onto a delivery conveyor for collection.

Waste stripping attachments eliminate the need to manually strip many products that are die cut on the Elite/Excel/Ultra presses.