SAVE THE DATE! 
MARCH 27-29, 2019: LAS VEGAS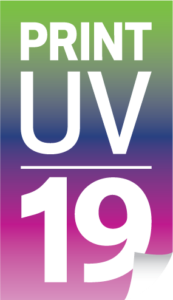 EVENT DETAILS AND REGISTRATION:
Print UV 2019 will take place at the exceptional Encore by Wynn Resort in Las Vegas beginning Wednesday, March 27 (6pm) and concluding on Friday, March 29 (4pm). A full agenda of exciting topics and knowledgeable speakers has been assembled, along with unparalleled networking opportunities with some of the most elite printers in North America.
Registration is $1,595 per individual. The registration fee entitles the attendee to participate in all sessions and networking events throughout the conference and includes exceptional meals catered by the Wynn Encore during the event.  Guest traveling companions, which include significant others, may register for the evening networking events for just $250 – be aware that employees of the sponsoring company do not qualify as travel guests. 
This is a must attend conference providing valuable information on UV and the opportunity to network with your peers. 
The information you obtain will help you decide how you want to position your company.
As a sponsor of PrintUV I am happy to provide you our discount code "FoilExperts19" for a savings of $100.00 off your registration fee. 
To register online for Print UV 2019, click here. 
************************************************************************
Call to learn about Eagle Systems latest creations
*Cold Foiling on Uncoated*
*FoilCURE*  and "NEW" **EAGLE HV**